Order Online for Delivery Across The GTA
Just add items to your cart and select your time slot. At checkout you can select pick up or delivery and you're good to go!
NEXT DAY DELIVERY ACROSS THE GTA
Order Online for Delivery Across The GTA
Shop TOP quality halal meat
Order Online for Delivery Across The GTA
Premium Halal Meats delivered
Order Online for Delivery Across The GTA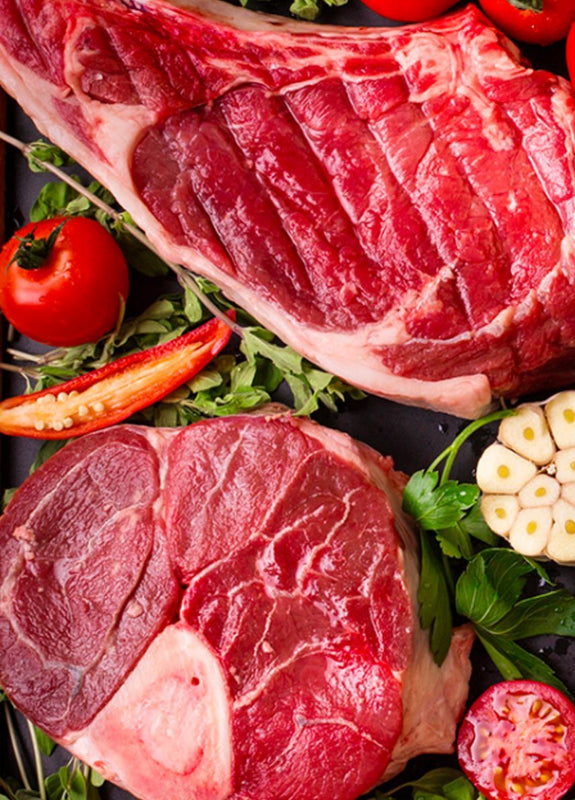 About Our Paramount Butcher SHOP
We are a certified Meat Cutter and provide only halal meats. Our meats are healthy, delicious and fresh. We only offer the very best for our valued guests.
We have a wide selection of beef, lamb, veal, and poultry. Our deli is prepared in-store free of preservatives and dyes. Our prepared meats section includes fresh marinades, roasts, and cutlets that will satisfy even the most discerning palates.
Expert Support

Amazing Deals
Just ask our neighbours…
A boutique butcher with superior quality halal meat, prime cuts, marinated poultry, dips and spreads, all at a convenient location.
Best butcher in Richmond Hill - talk to Angelo about your meat needs. He's got so much knowledge and really goes above and beyond. Load up on their spicy chicken tenders. Get them in packs of 6 and freeze them. Make 3 for lunch and ur sorted for two days per pack. Also their deli meat is unmatched - they have it all - halal corned beef, Montreal smoked meat, smoked turkey, and grab some spicy salami to top off any sandwich u make! Thank me later
Ali Manek
Great butcher shop. Clean, well lit and a fantastic selection. Staff were friendly and helpful. Had chicken, rib eye steaks. Make sure you try the humus.
Michael Craig
What an absolute gem. I happened up this great little butcher shop and I must say I've very impressed. Staff were extremely helpful and the quality and price of the products were very impressive. The pre-marinated chicken ready for skewer chicken breasts were phenomenal. I also bought a whole chicken, very fresh and great price. I'm excited to return and try some of their other products, first visit was chicken only, I'm looking forward to trying their beef. I should add this is the cleanest butcher shop I've ever been to.
Matt Aiken
They have a clean well serviced shop. I don't think I noticed anything that was an issue. There are enough people working to assist you and the meat quality is fairly fresh.
Mark Alfakir
Love the cleanliness and service in this place. Staff is awesome!
Saj Arab
Love this place! Great food and great selections.
Peter Balatidis
So nice to have a paramount butcher close to home! The new location in Richmond Hill is so clean and well organized. Have all cuts of meats and chicken as well as a great selection of marinated chicken and deli meats. The Shish Tawook was very tasty and the breakfast sausage was a bit hit with the kids!
Farina Najarali
EXCLUSIVE OFFERS ON YOUR FAVORITE ITEMS
Stay up to date with our exclusive offers and deals.